RELATED PRODUCTS
Stainless Steel Hot Rolled Plate- Thickness 15-100mm, No1 Finish
Stainless steel Hot Rolled plates are a natural choice and are used in a diverse range of applications from modern architecture for cladding or fascia's, to the food hygiene industry due to its anti-bacterial qualities.
Product Information
Production: Stainless Steel Hot Rolled Plate, No1 Finish , Thickness from 15 MM to 100 MM.



Hot rolled steel is steel that has been roll-pressed at very high temperatures—over 1,700˚F, which is above the re-crystallization temperature for most steels. This makes the steel easier to form, and resulting in products that are easier to work with.
Hot rolled steel can often be identified by the following characteristics:
1)A scaled surface—a remnant of cooling from extreme temperatures
2)Slightly rounded edges and corners for bar and plate products (due to shrinkage and less precise finishing)
3)Slight distortions, where cooling may result in slightly trapezoidal forms, as opposed to perfectly squared angles
HCADTO has all in-house facilities for rolling, solution annealing, straightening, pickling and buffing, and a well-equipped laboratory with testing facilities to ensure high product quality. HCADTO also has got a high demand in the international market because of its superior quality products and on time delivery. Stainless steel plate can be cut to size with our full range of processing services, including shear cutting, waterjet cutting or laser cutting capabilities.


Stainless Steel Plate

Available Sizes:



Stainless Steel Compositon:



Production Standard: ASTM A240

WHAT ARE THE BENIFITS OF HOT ROLLED STAINLESS STEEL PLATES:
Hot rolled steel typically requires much less processing than cold rolled steel, which makes it a lot cheaper . Because hot rolled steel is allowed to cool at room temperature, it's essentially normalized- meaning it's free from internal stresses that can arise from quenching or work-hardening processes.
Hot rolled steel is ideal where dimensional tolerances aren't as important as overall material strength, and where surface finish isn't a key concern. Where surface finish is a concern, scaling can be removed by grinding, sand blasting, or acid-bath pickling. Once scaling has been removed , various brush or mirror finishes can also be applied. Descaled steel also offers a better surface for painting and other surface coatings .
Testing Facilities:
• Tensile testing machine
• Hardness testing machine
• Impact testing machine
• Metallurgical microscope with imageanalyser
• Germany Spike desktop full spectrum and portable spectrometer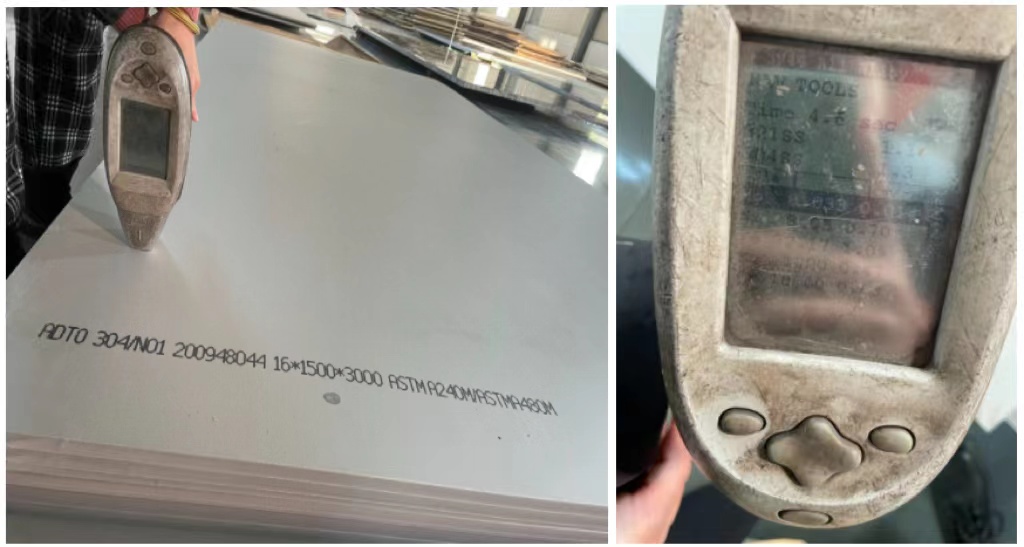 Packing & Shipping
PACKING

1. Marking: Size, standard,heat number as customer required

2. Surface: No 1.

3. Inner Packing: steel strong trips on every bundle

4. Outer Packing: PE strip wrapping outside

5. We also can do as customers' requirements




SHIPPING

1. Shipping by containers

2. Shipping by bulk ship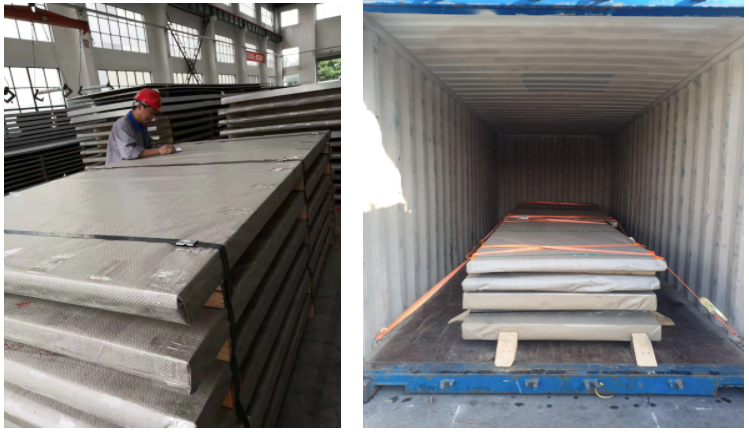 FACTORY EQUIPMENT INTRODUCTION